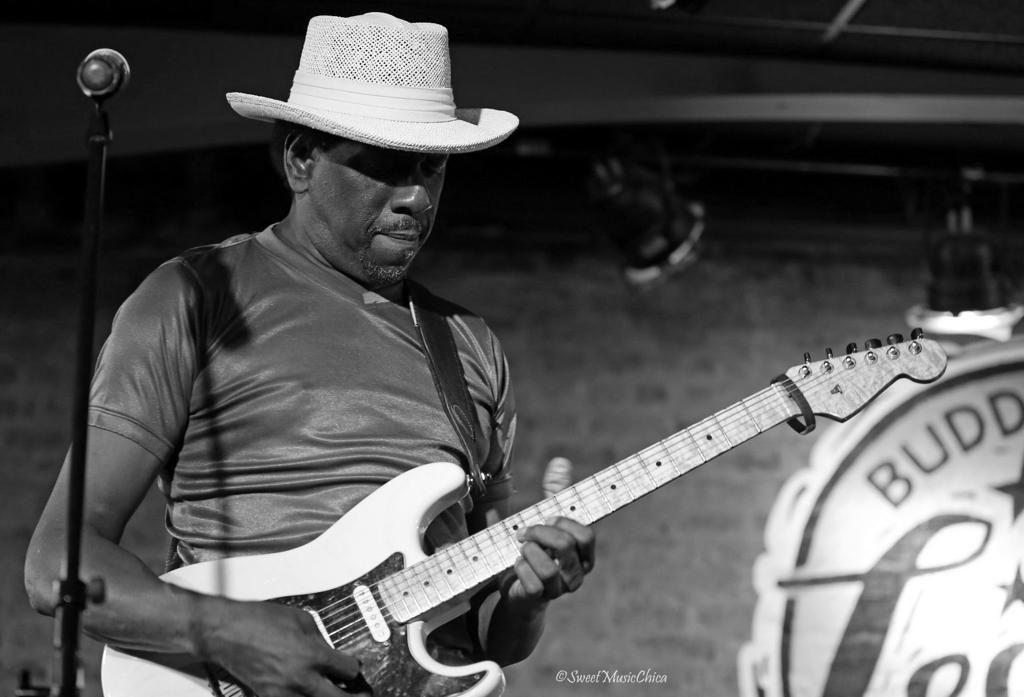 Allison is renowned as a pioneering blues drummer having played with Muddy Waters, and working as a brilliant sideman with Buddy Guy, Junior Wells, Koko Taylor, and James Cotton. Other artists he performed with include Paul Butterfield, Joe Cocker, and The Rolling Stones. He would turn down offers from Eric Clapton, Gary Moore, and John Mayall to concentrate on his own music. 
Wanting a change, Allison later taught himself guitar, and like his drumming, he played with verve, savoring every moment. His career spanned more than four decades, and in recent years he had been spreading the blues gospel with his own Killer Ray Allison Band, and as a founding member of The Chicago Blues All-Stars.
At a young age, Anji Brooks is already a force to be reckoned with on the Chicago Blues Scene. While only in her  30s, she has s assumed duties as lead vocalist for Chicago Blues All-Stars. Brooks passion for music, matched with her versatile and powerful voice, gives her performances a heart-pounding urgency.
Her music comes from deep within her soul and the experiences that have shaped her life. Give her a listen, you'll hear a fresh, new voice that has fans and critics excited about the future of the Blues.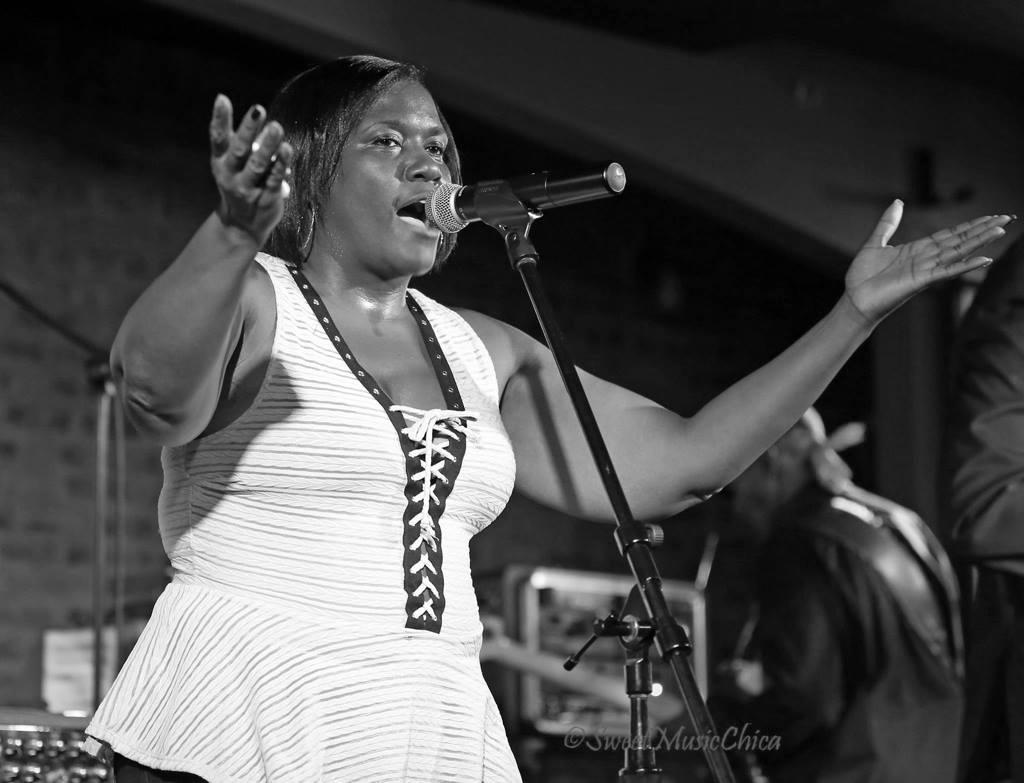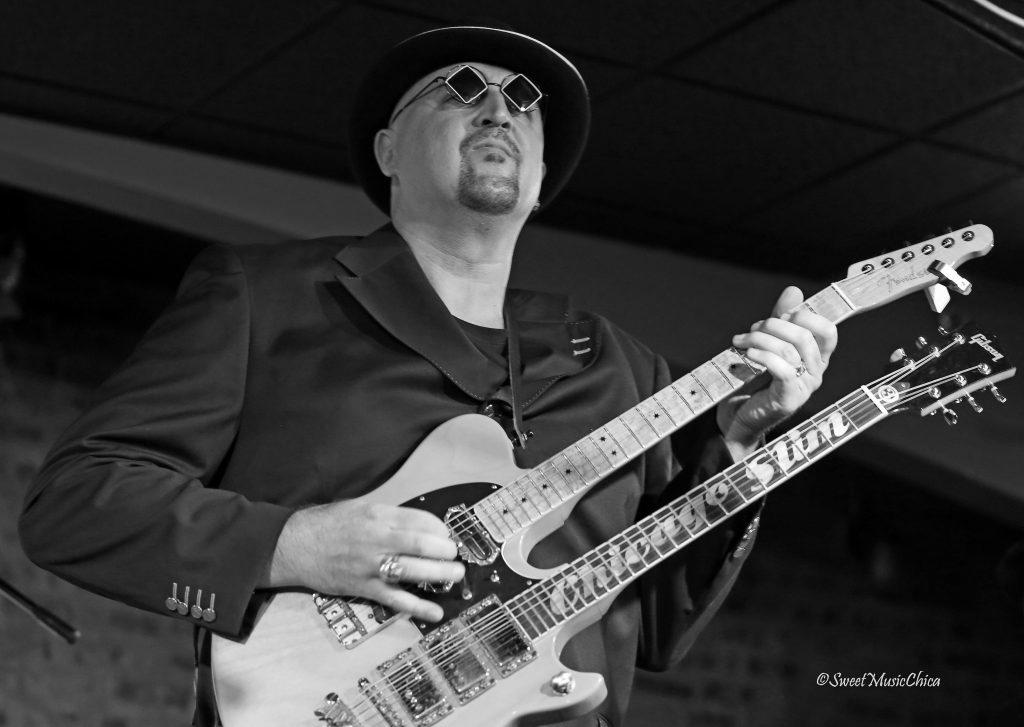 Daniel Ivankovich (aka Chicago Slim)
Dan is an orthopedic trauma surgeon, humanitarian and blues musician/producer. He is best known for his advocacy of the underserved in Chicago's inner city as leader of the Bone Squad, a group of medical professionals who treat the city's uninsured and underinsured.  
He has studied with Chicago legends, Reggie Boyd Sr., Homesick James, Magic Slim, Eddie Taylor Sr. & Junior Wells. His musical career also included a stint as blues disciple and guitarist for legendary bluesman, Otis Rush. He's shared the bill with Albert Collins, James Cotton, Bo Diddley, Buddy Guy & Junior Wells, Albert King, Marshall Tucker Band, Robin Trower, Rare Earth and Johnny Winter among others.
Johnny Cotton and the All-Star Horns
R&B veteran Johnny Cotton anchors this lineup, featuring some of the country's hottest horn players. They've played with and arranged for a virtual Who's Who of music, from iconic legends Lenny Kravitz to Bobby Rush.
Johnny Cotton was inspired to pick up the drums in grade school after he saw his uncle drumming in a marching band. In high school, he switched to the trombone because it was the only instrument his music teacher allowed him take home.  After high school, he worked as a roadie for his brother's band until they lost their trombone player and Johnny was asked to step in. The band had Chicago wide success and played at all of Mayor Washington's events.
When the band split up, Little Milton asked Johnny to put together a horn section and took them on the road. But even before, the band had recorded an album with James Cotton.  They then joined Cotton on word-wide tours that lasted until 1991.  Afterward, Johnny played with comedian Bernie Mac until 1997 and has been with the Ohio Players ever since.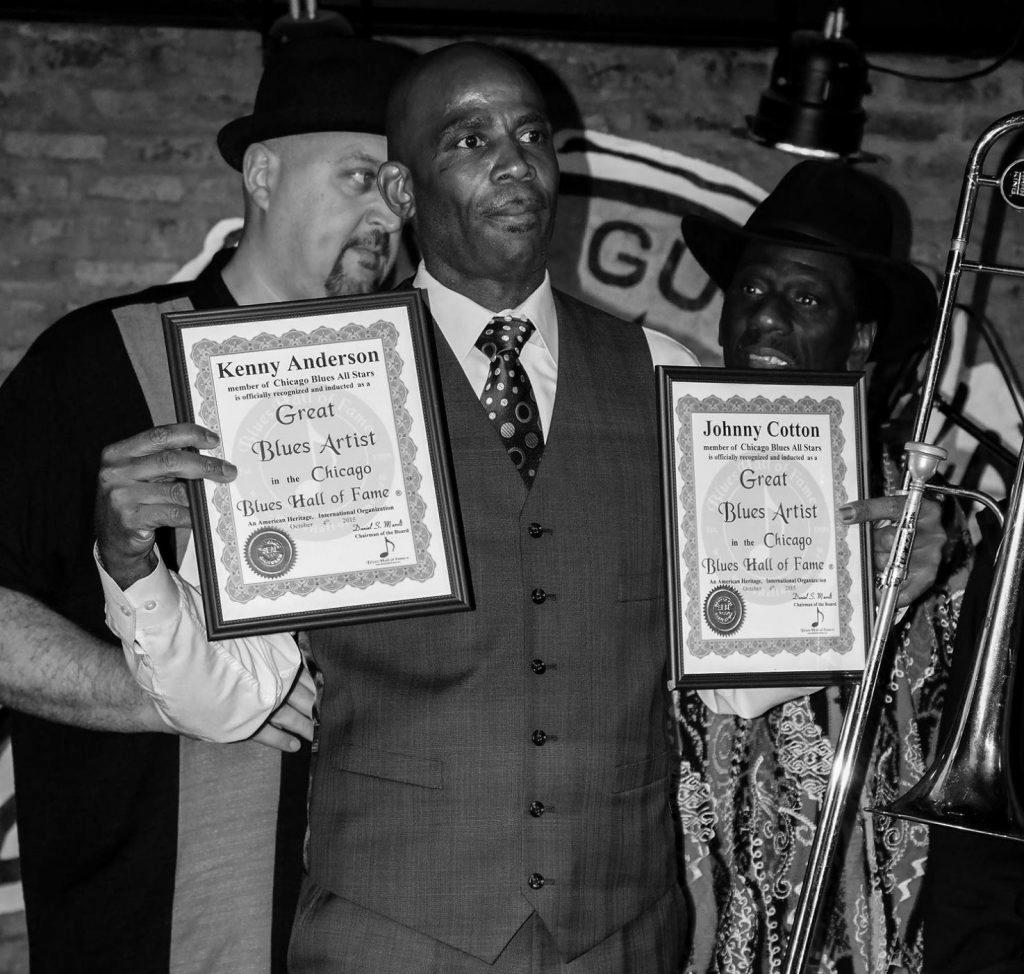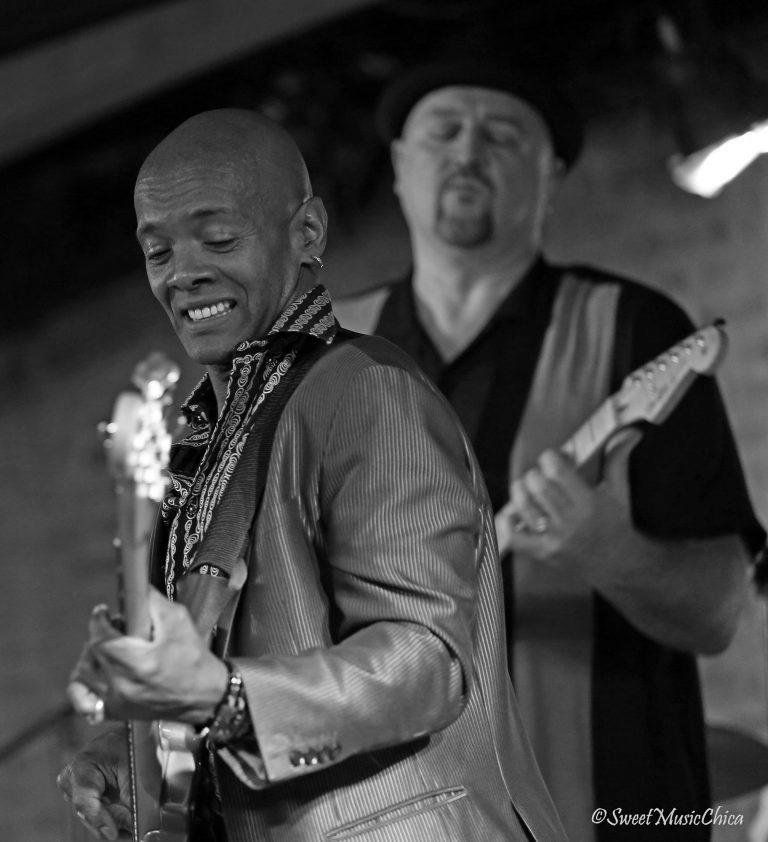 C.C. Copeland on bass and vocals, is a multi-talented performer with a wide-ranging repertory. Chicago-born and Ohio-raised, CC decided early on that the bass guitar would be his instrument of choice. Inspired by a number of R&B groups of the 60's & and 70's, his blues-drummer uncle, and his grandmother who sang in the church choir, CC started working professionally just prior to graduating from high school.  In the late 70's, early 80's, he decided to explore the music scene in his birthplace, Chicago. His distinctive live performances combine blues, jazz, R&B, soul, funk, and rock with a gospel aesthetic that comes out of his family and cultural heritage.
A musician's musician with a sincere respect for live shows and all forms of music, CC became a fixture in the Chicago scene working with John Primer, Sharon Lewis, Vance Kelly, Howard Scott, Big James, Melvin Taylor, "6 time best r&b band of northwest Indiana" TimePeace, Pistol Pete, Earth Wind & Fire Tribute Band Shining Star and Soul-Fire Band.  CC has performed to enthusiastic audiences in France, Great Britain, Switzerland, Denmark and Belgium. In addition to performing, he is a music educator who has developed and taught programs for elementary through college-age students about the roots and living legacy of blues and related genres.
Scott Dirks is an award winning blues record producer, whose credits include work with Alligator and Delmark records, and a who's who of Chicago blues artists. Dirks is also a well respected writer, with recent credits including co-authoring the Little Walter biography, "Blues With A Feeling", which has been inducted into the Blues Hall of Fame as a Classic of Blues Literature. Dirks is also a talented musician who fronts his own blues band in Chicago.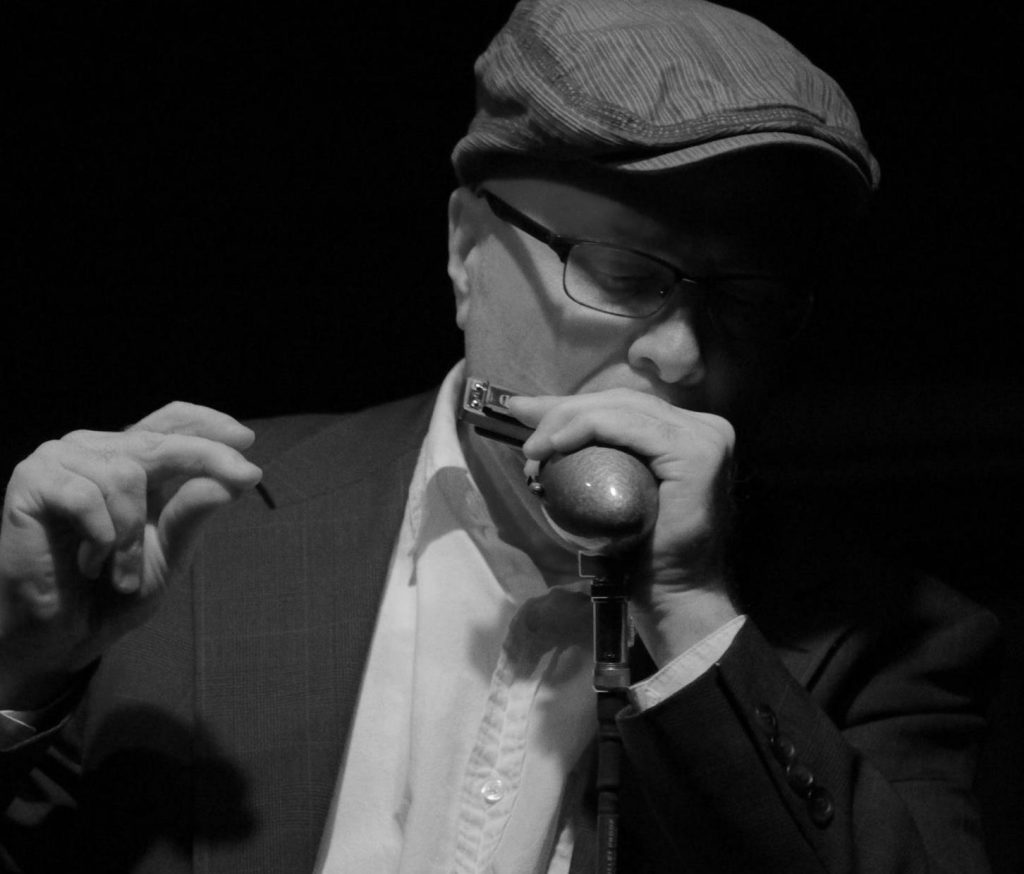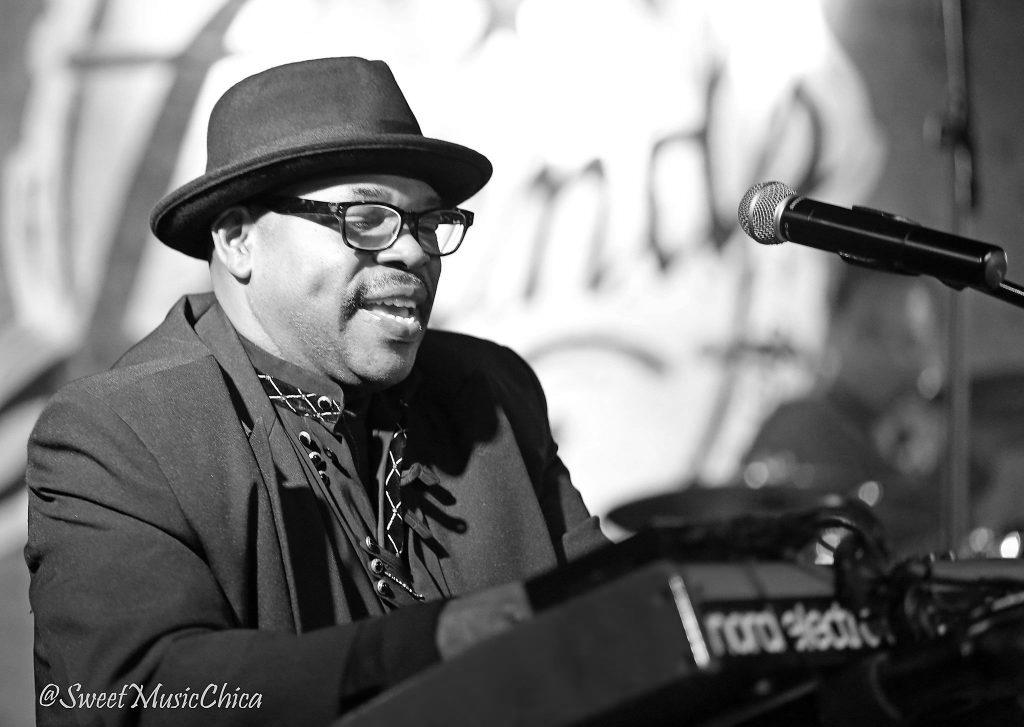 A Chicago native, Roosevelt "Hatter" Purifoy, has appeared on dozens and dozens of recordings and has performed with artists like Buddy Guy, Marvin Gaye, Son Seals, Willie Clayton and more.
Purifoy has been the go to pianist for indy blues and Delmark Records for years and can adapt his tyle to support other musicians, like Kinsey Report, Lurrie Bell, Sugar Blue, Mavis Staples, Syl Johson and many, many others.
Daron was a musical prodigy who was playing drums in church at the age of five. By ten, he had formed a band and shortly afterward, he had the honor of playing at Chicago Mayor Daley's birthday party.  He soon met the late, great Ray Allison who taught him to play the blues. Daron attended Columbia College, all the while playing with renowned reggae, blues, rock, and jazz artists. Daron has been inducted into the Blues Hall of Fame and the Reggae Hall of Fame.